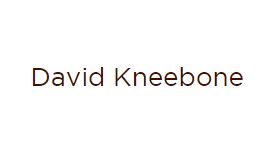 Service - My definition of service is to try to provide our clients with all their needs in the optical sense, but also to make coming to the practice a pleasant experience. As such, we must try to anticipate what they want, whether this is extreme patience whilst we deal with their trivial (to us) problems, or if they want to be in and out very quickly and spend little. We must do everything we can to solve their problems and nothing must seem too much trouble, being polite and saying please and thank you costs nothing, and is nothing more than clients are entitled to expect. We are here for them and it is very important to treat people as individuals and try to "brighten their day"! This attitude will enhance the practice, make people want to come back and hopefully tell their friends. It will also make dealing with the general public easier and your job more fulfilling.
---
Reviews and Ratings
Amy Norris, Somerton, Somerset
Excellent local and personalised service. John and the team always go beyond my expectations.