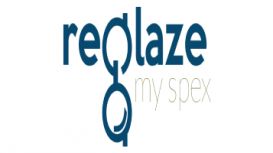 We are a family run business, who have been serving the optical industry for many years now, we are a tight-knit team here at Reglaze my Spex, being a family run business it's all our goals and in everyone's best interest to ensure everything is to the highest of quality and as perfect as it can be.
The reason we created this website? is a very easy and straight forward answer, for you, the customer, why should you pay so much money for lenses when you don't need to, why should you wait so long for your new lenses to be made when you really don't need to, why leave the comfort of your own home when you really don't need to. Why have optional extras pushed onto you and try to be upsold when you don't have to, here at Reglaze my Spex we take all of that away and just replace it with unbeatable prices and service.
---
Business Verification Status
Reviews and Ratings
We do not have any reviews about Reglaze My Spex available right now.