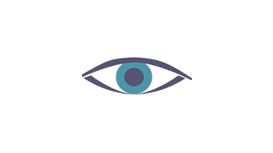 Dr Deacon Harle is an Independent Prescribing Specialty Optometrist. He holds a bachelor degree in Ophthalmic Optics, a masters degree in Clinical Optometry and a PhD in Optometry. He has post graduate diplomas in Ocular Conditions and in Ocular Therapeutics (Additional Supply and Independent Prescribing) which means he can offer a more extensive range of ocular medicine advice and treat eye related disorders as a non-medical prescriber. He was awarded a Fellowship of the College of Optometrists for his contribution to optometric research and education and is a General Optical Council specialty registered optometrist. Dr Harle's clinical interests include clinical optometry, ocular therapeutics, anterior eye medical ophthalmology and optometric interventions to headache and head pain.
Dr Harle holds a post of Practitioner with a Special Interest (PwSI) in Ophthalmology and offers NHS Community Ophthalmology Clinics based at Tunbridge Wells Hospital Eye Department and at Osborne Harle.
---
Reviews and Ratings
We do not have any reviews about Osborne Harle & Associates available right now.