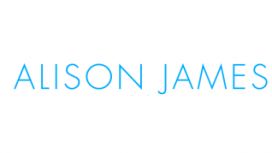 Alison James Opticians is located in the Burley/Kirkstall area of Leeds. Former owner, Alison Woolfoot bought the practice as A. J. Woolfoot Opticians in 1981, and with it she inherited its rich and fruitful heritage. At that time, it was already an Opticians and had been for many years, owned by Mr. Minnithorpe from 1941-1981 and prior to that by a Mr. Hug.
The practice was established in the early 1900s and originally functioned as a dual trade site - an Opticians and a Jewellers. This was fairly common 100 years ago as we believe that at the time, similar skills, tools and machinery were required to work with lenses and jewels, such as collecting precise measurements and high attention to detail.
In 1986, Alison Woolfoot joined forces with the Optometrist working for her at the time: Ruth James. Hence came the dual branded name, 'Alison James Opticians' from the two owners.
---
Reviews and Ratings
We do not have any reviews about Alison James Opticians available right now.